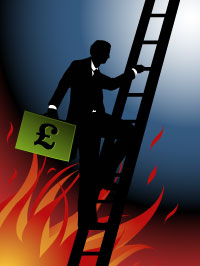 Welcome to Business as Usual
Business as Usual is a leading consultancy practise, specialising in Business Continuity & Disaster Recovery.
Our innovative style is based upon a sound working knowledge of industry best practice. Our services are wholly independent and therefore our clients can be thoroughly assured that we will identify what your Business actually needs and not what someone wants to sell you.
BAU-UK has the skills and experience to assist companies to implement effective and workable solutions and plans for Business Continuity and Disaster Recovery.